For Patients
Compression therapy that's easy to live with.
Optimal Plus™ can tailor therapy for your condition while working within your unique lifestyle.
For Clinicians
Help patients get the most out of their at-home treatments.
Lympha Press® pneumatic compression therapy products are proven to be effective, flexible, and easy to use.
Engage with Lympha Press
Our Lympha Press® Community educates and inspires.
Living with lymphedema and lipedema is more than just managing symptoms. That's why Lympha Press® is here to support you beyond your compression therapy needs.
Built for real life. Yours.
Living with conditions like lymphedema, chronic venous insufficiency, or lipedema can be challenging, but effectively managing your condition can be empowering. We're committed to developing compression therapy products that truly meet the needs of our patients, delivering proven therapy in a flexible system that's built for how you live.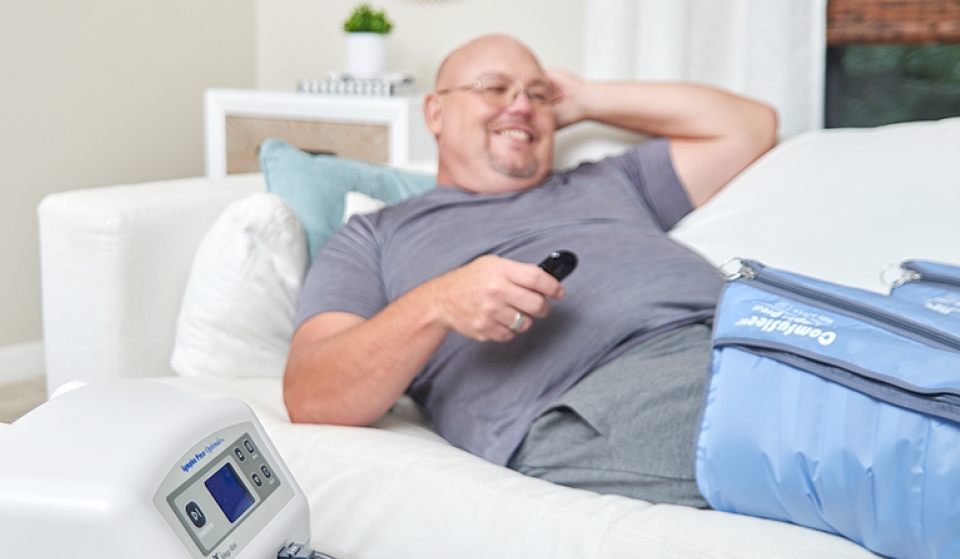 10+ million Americans bear the burden of a lymphedema diagnosis.
Our people-first approach to developing at-home therapies lightens the load.
of Lympha Press® patients remained compliant with treatment during the first two years of use*
of Lympha Press® patients say they would recommend Lympha Press**
say Lympha Press® is easy to use**
* Internal audit results
**Results from a statistically valid survey conducted by the Center for Opinion Research at Franklin and Marshall College.
Optimal Plus™
Optimal Plus™ provides proven therapy tailored to your condition.
Effective management of conditions like lymphedema, chronic venous insufficiency, and lipedema can be as varied as those that live with them. Our clinically proven, digitally-connected, easy-to-use therapy is built for changes in condition and changes in life. This flexibility in therapy results in a higher rate of use and progress.
Learn about the Optimal Plus™ >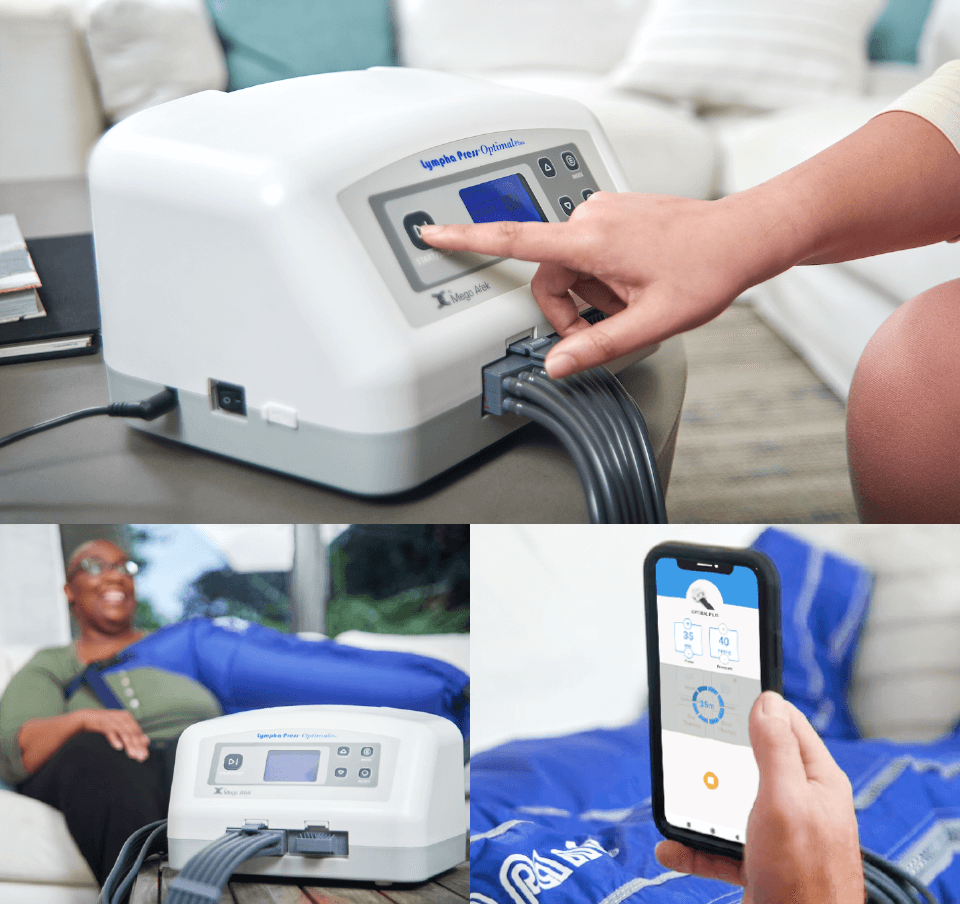 Compression therapy for multiple conditions and lifestyles.
I was really happy to be able to get the Lympha Jacket in addition to the Lympha Pants. I was floored by the results. The first week alone I lost a total of 12 inches. Pain and inflammation are also greatly reduced.
Lympha Press gave me my life back. Now that I can manage my condition at home, I am much more compliant as well as active. I have tried other compression pumps, but Lympha Press is by far the best.
I was diagnosed with secondary lymphedema and lipedema in 2020 and must admit to experiencing feelings of hopelessness, anger, and loss of control. The Lympha Press Optimal Plus challenged those feelings by becoming a key tool in the management of both conditions. It decreased knee pain and enhanced comfort by working for and with my lymphatic system. I'm incredibly thankful and blessed to have it as a priority weapon in my arsenal!