24 chambers for optimal therapy
24 chambers for optimal therapy
The Lympha Jacket™ treats both arms together with the entire upper body (chest, shoulders, back, and abdomen) for complete therapy. The Lympha Jacket™ treats both sides of the torso at the same time so therapy can be both effective and efficient.
Easy to put on and take off, just like a regular jacket.
Complete unilateral or bilateral torso therapy.
Expanders available for additional sizing.
Special design molds the garment to the limb as it fills with air.
Unilateral and Bilateral Treatment
Focus on just one side or both, simultaneously
Treats arm, chest, shoulder, back, and abdomen of right or left side
Our patented overlapping chambers facilitate smooth and effective therapy.
Use with the Lympha Press App
Control and configure your therapy using our easy-to-use treatment app
Built to last with a
heavy-duty zipper
Durable wipe-and-go surface makes for easy cleaning
Simplifying treatment for postmastectomy lymphedema.
80-90% of women who will develop lymphedema do so within three years of breast cancer treatment.*

*Source: breastcancer.org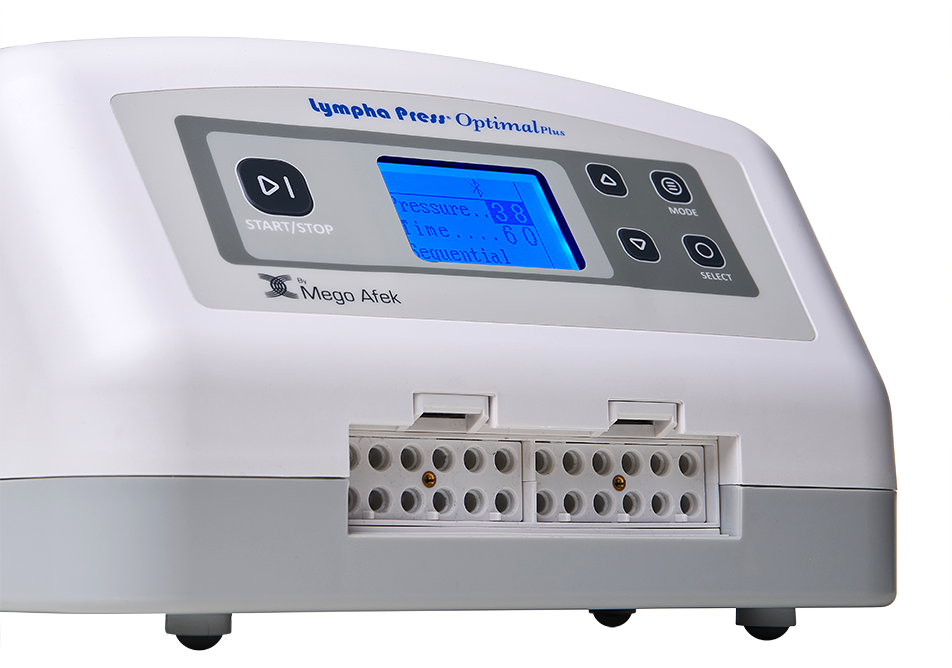 Use with the Optimal Plus.
The Optimal Plus™ provides proven therapy tailored to your condition.
Effective management of chronic lymphedema and lipedema can be as varied as those that live with it. Our clinically proven, easy-to-use therapy is built for changes in condition and changes in life. This flexibility in therapy results in a higher rate of use.
Built for real life. Yours.
See how Lympha Press at-home therapy systems help patients manage their condition.
I was really happy to be able to get the Lympha Jacket in addition to the Lympha Pants. I was floored by the results. The first week alone I lost a total of 12 inches. Pain and inflammation are also greatly reduced.
This equipment has greatly improved my health by reducing the swelling I have experienced my entire life.
Thanks to the Lympha Press Jacket, I can now fit in my clothes. I sleep better at night without a lot of aches and pains. And I've also lost ten pounds!