12 chambers for optimal therapy
12 chambers for optimal therapy
Upper body therapy that's
easy to live with.
The ComfySleeve™ treats the entire arm, shoulder, and one side of the back, chest, and abdomen. The sequential, compressive massage action activates the lymphatics to absorb fluids and proteins, and coaxes fluids around blockages into healthy areas for uptake.
Easy to fasten. Easy to clean.
The ComfySleeve™ has been designed with zippers so that it can be put on in one piece, just like a jacket. The fit is adjusted easily with one hand, using the buckles at the side. As air fills the garment, our unique inner construction conforms the ComfySleeve™ to the patient's body for a perfect fit and best treatment. The slick coated nylon surface makes it easy to clean by wiping.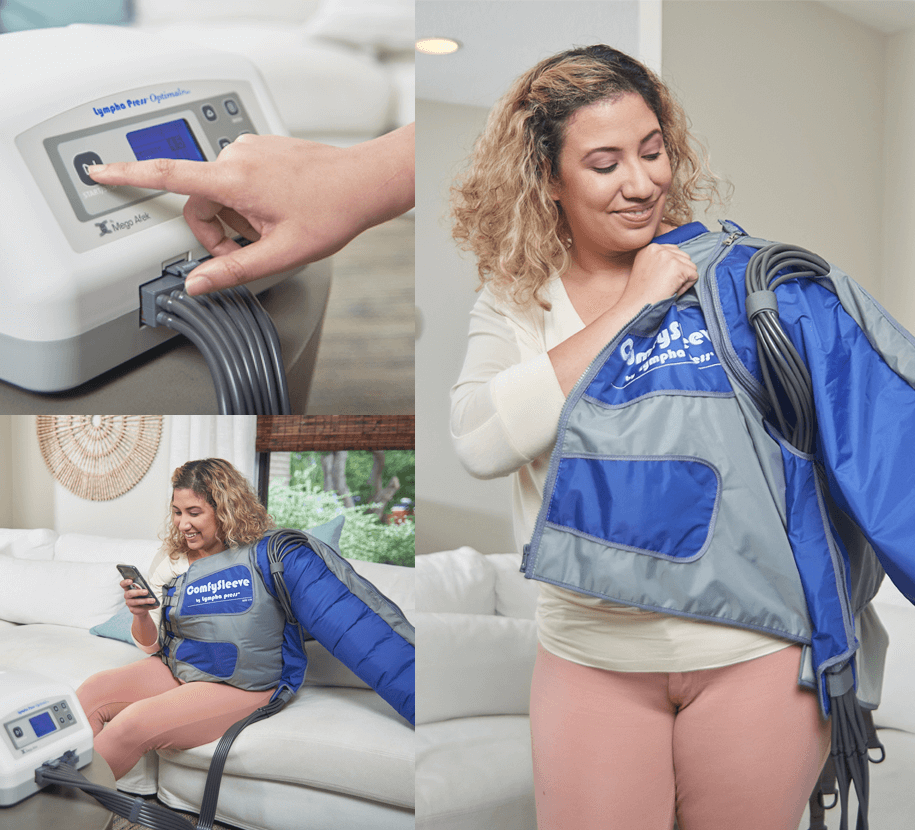 Unique targeted treatment to the axilla (armpit) area
Use on right or left side
Treats arm, chest, shoulder, back, and abdomen of right or left side
Our patented overlapping chambers facilitate smooth and effective therapy
Use with the Lympha Press App
Control and configure your therapy using our easy-to-use treatment app
Built to last with a
heavy-duty zipper
Durable wipe-and-go surface makes for easy cleaning
Simplifying treatment for postmastectomy lymphedema.
80-90% of women who will develop lymphedema do so within three years of breast cancer treatment.*

*Source: breastcancer.org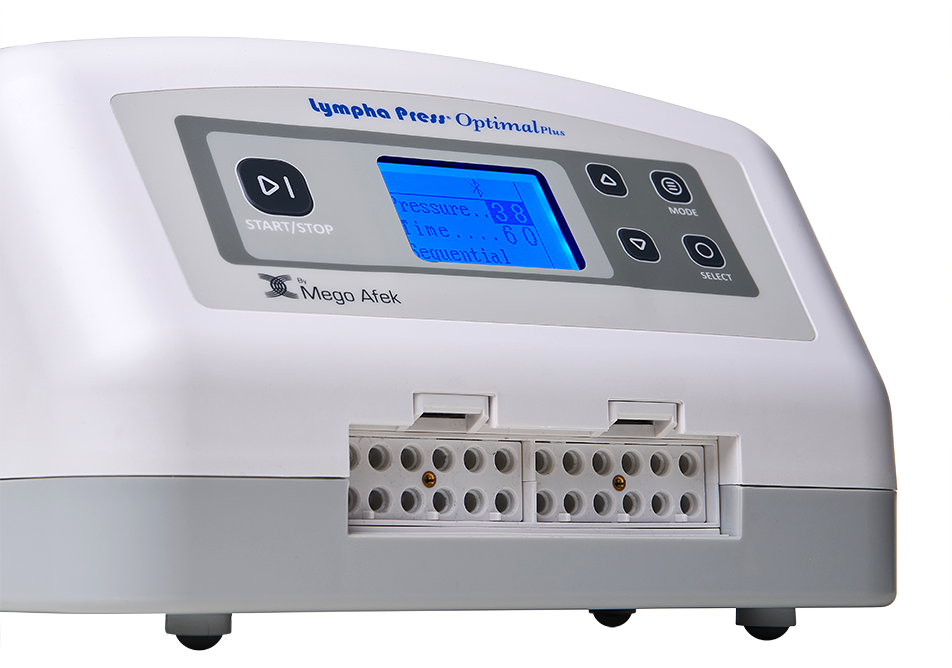 Use with the Optimal Plus.
The Optimal Plus™ provides proven therapy tailored to your condition.
Effective management of chronic lymphedema and lipedema can be as varied as those that live with it. Our clinically proven, easy-to-use therapy is built for changes in condition and changes in life. This flexibility in therapy results in a higher rate of use.
Lympha Press therapy is user-friendly.
Seeing is believing: watch how simple it is for patients to get started!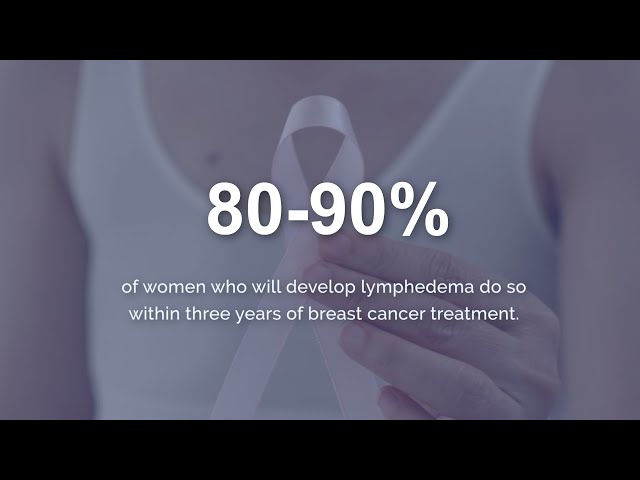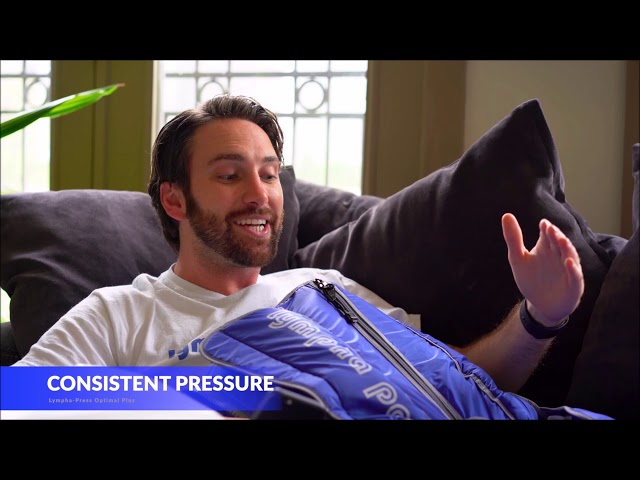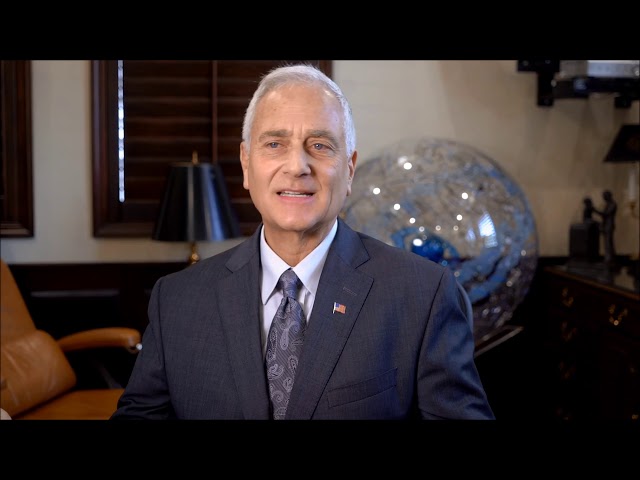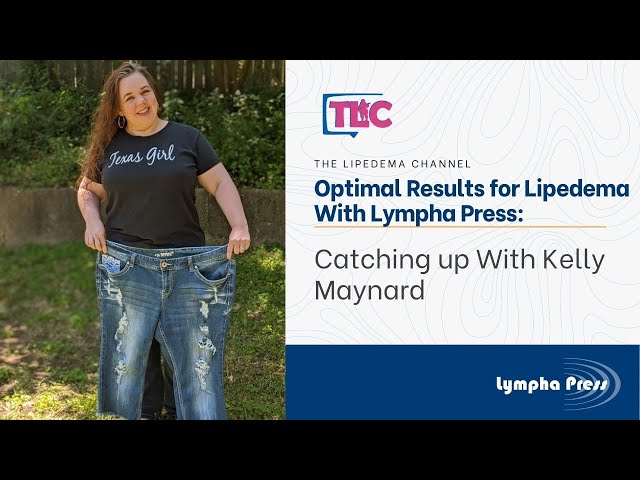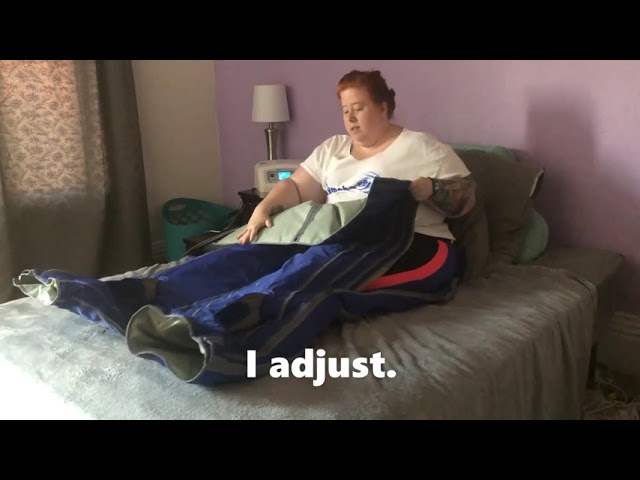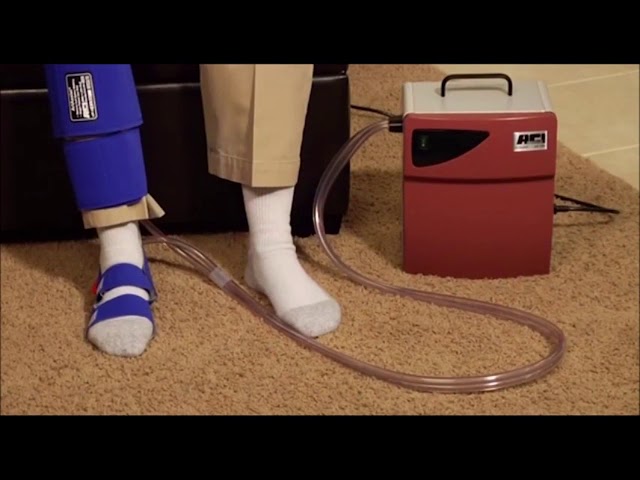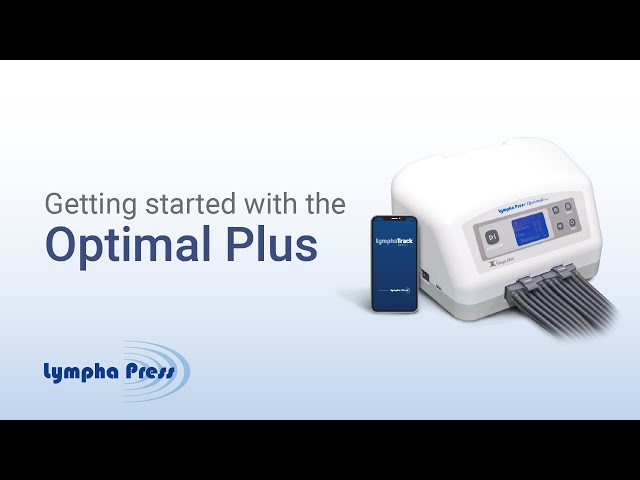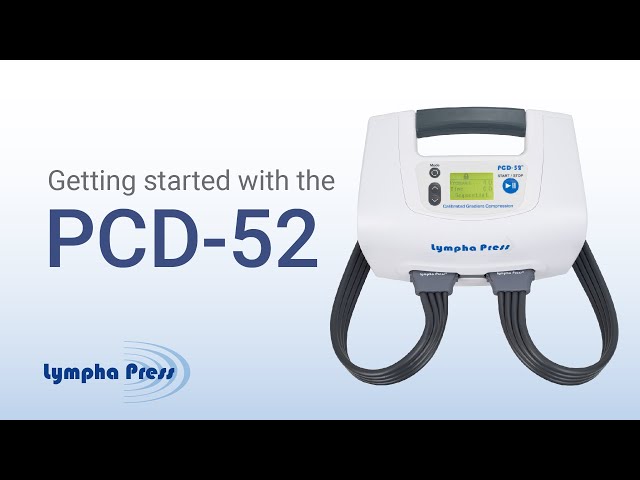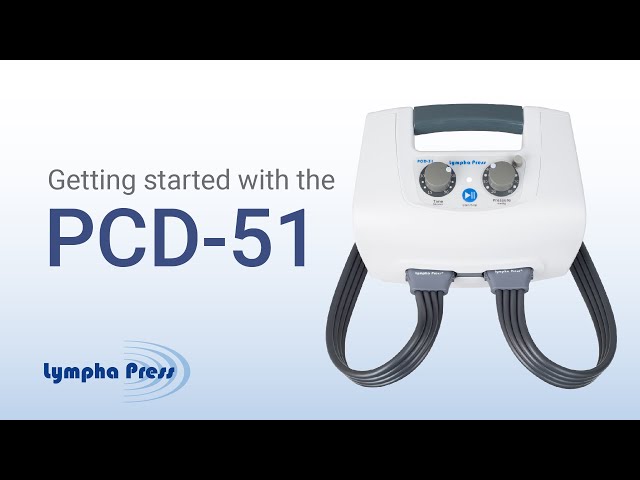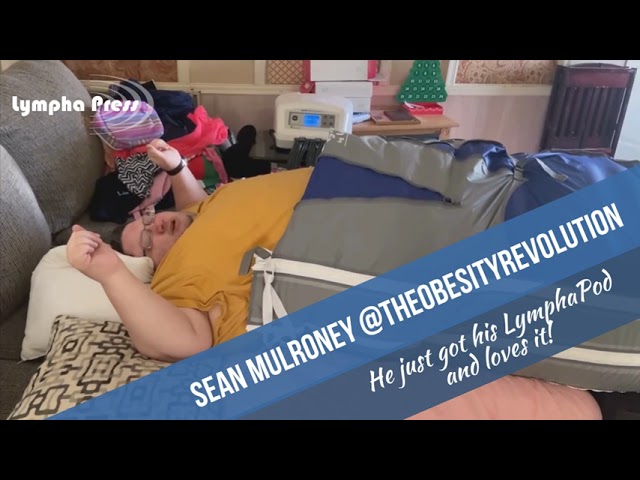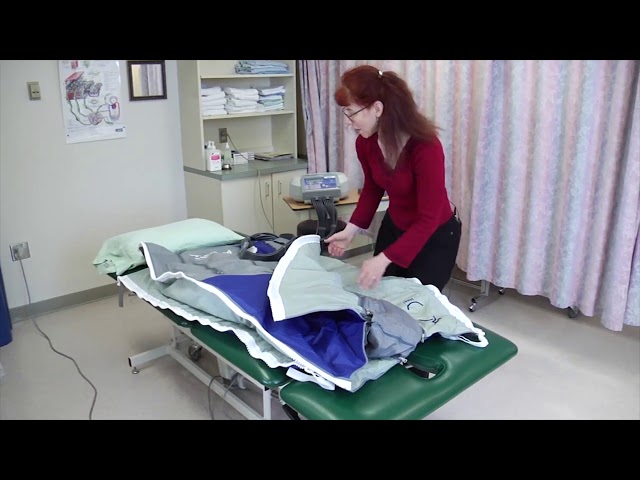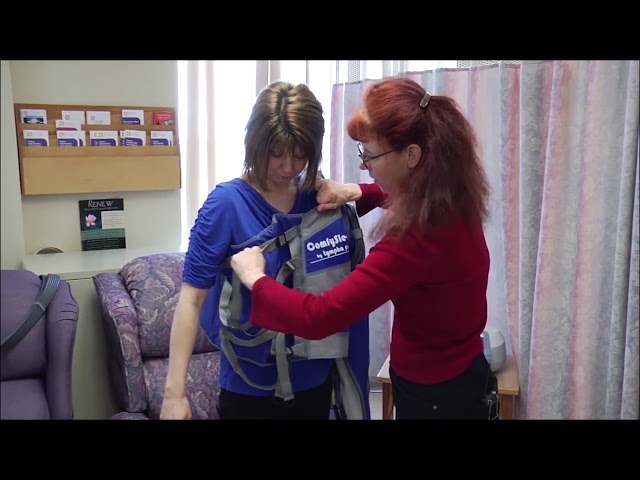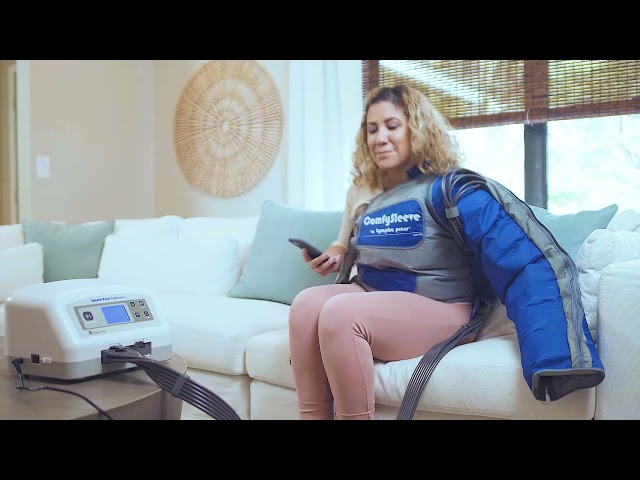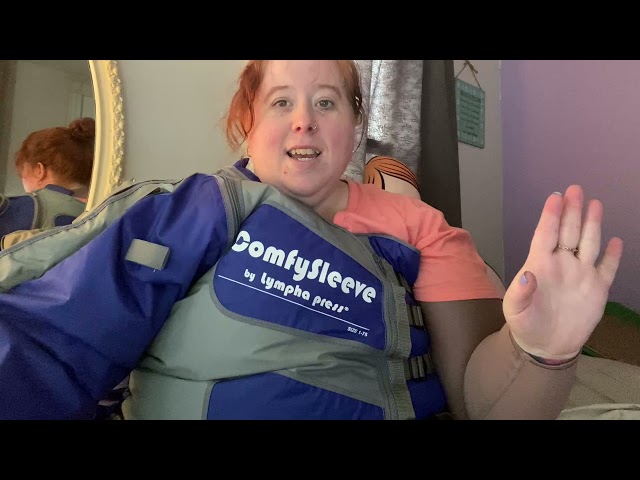 Built for real life. Yours.
See how Lympha Press at-home therapy systems help patients manage their condition.
I am a huge advocate for this pump. I absolutely love it and don't know what I would do without it! I use my Lympha Press in the morning and at night. I use it also as my time to relax — it's my time to heal. I've tried other pumps with my therapist, and they just weren't the same. They just didn't do as well.
My arm has greatly improved since using the pump. It is almost back to a normal size!
I have used the pump at least one hour almost every day. It keeps the lymph fluid moving in my arm, therefore preventing the flare up of cellulitis. So far I think it has improved the swelling tremendously. It is a lifesaver and I am very pleased with it.
I am a 13-year breast cancer survivor. I use the pump every day for one hour and it helps the fluid waste to leave my body. I wouldn't be without it.
I was diagnosed with breast cancer in November 2013. During the radiation treatments is when I first had problems with swelling and redness in my left arm. Over the years I tried to maintain by wearing compression sleeves and a custom night garment. In November 2020 I had lymph node surgery to transfer lymph nodes from my leg to my underarm. I haven't had success with that yet, but hoping with continued physical therapy and the pump it will be successful. I have noticed a huge change and decrease in the size of my arm and am very happy with results so far.