Unilateral or bilateral treatment available with either 4 or 8 chambers
Unilateral or bilateral treatment available with either 4 or 8 chambers
Easy to put on. Easy to take off.
Finding a therapy that helps manage your condition while fitting your lifestyle can be challenging. Worn like a pair of boots, the simple-to-use Lympha Press leg sleeves meet your need for effective and user-friendly therapy in the comfort of home.
4 or 8 Chamber Leg Sleeves
Lympha Press® leg sleeves are designed for comfortable, effective treatment of the entire leg, foot, and ankle areas.
Designed for ease-of-use.
Wide selection of standard sizes.
Specially designed chambers create a conforming fit.
Amputee and custom garments are available upon request.
Unilateral and Bilateral Treatment
Focus on just one side or both, simultaneously
Treats the entire leg, foot, and ankle areas
4 or 8 Overlapping Chambers
Our patented overlapping chambers facilitate smooth and effective therapy.
Designed for easy donning without excessive bending
Built to last with a
heavy-duty zipper
Durable wipe-and-go surface makes for easy cleaning
Use with our PCD-51 or
PCD-52 Pumps.
PCD-51™ Analog Pump
A compact, user-friendly, sequential system with adjustable pressure and time designed for quality home treatment. Utilizing Lympha Press® Smart Technology™, the PCD-51™ is capable of treating two limbs simultaneously.
PCD-52™ Digital Pump
A multizone, sequential gradient pump that offers a battery for portability and advanced Smart Technology™ for patient-specific therapy.
Lympha Press therapy is user-friendly.
Seeing is believing: watch how simple it is for patients to get started!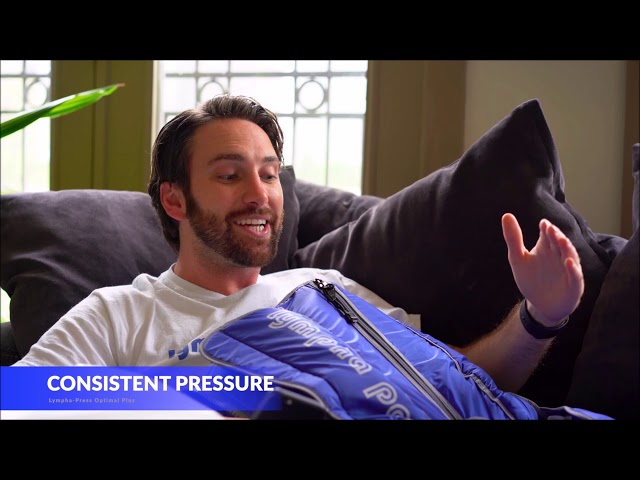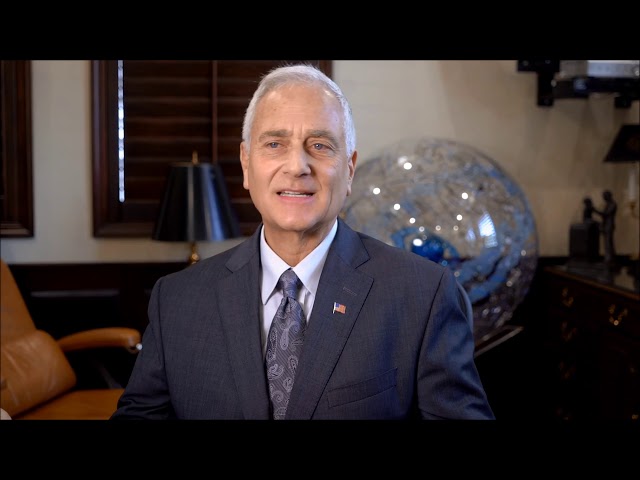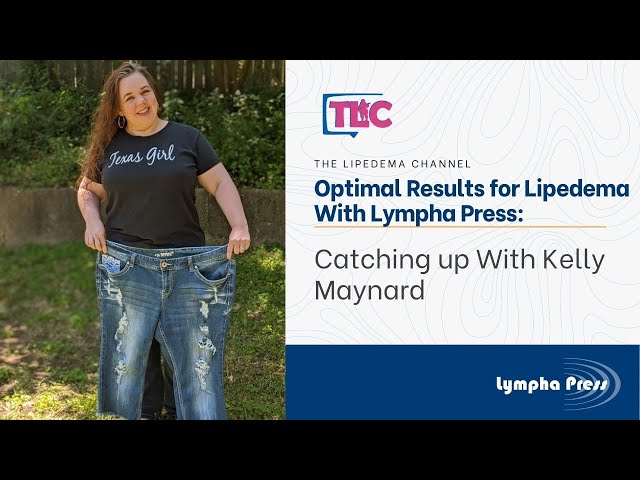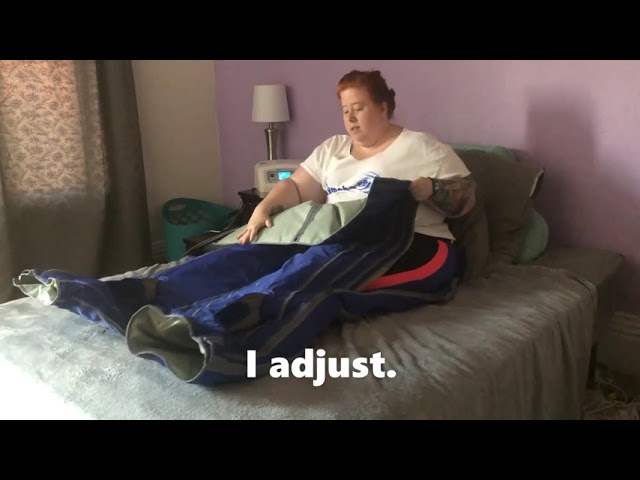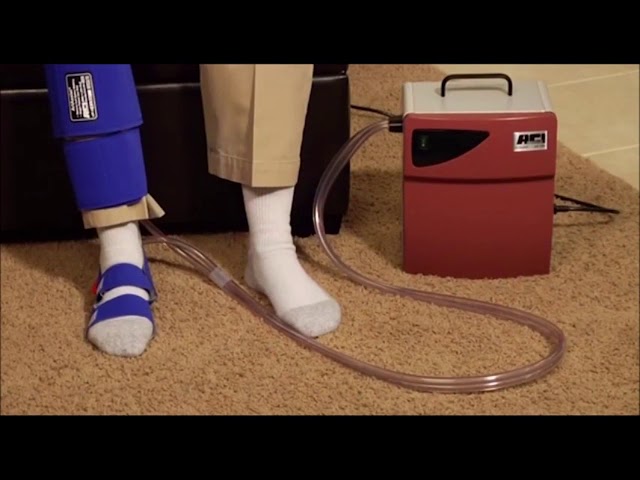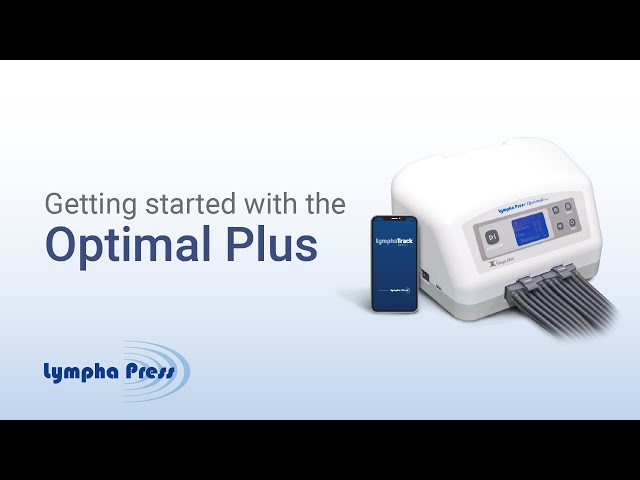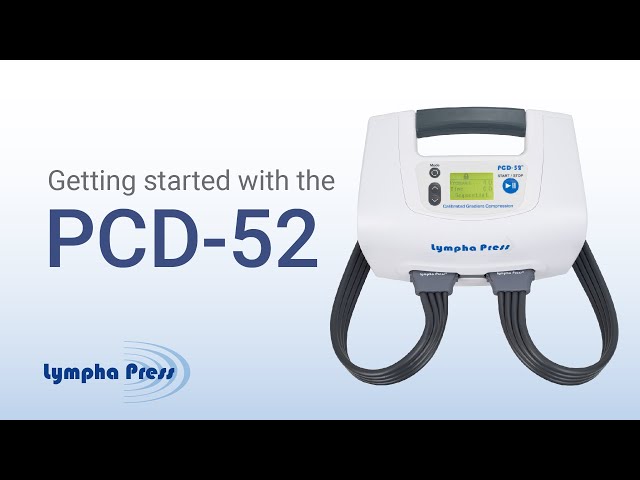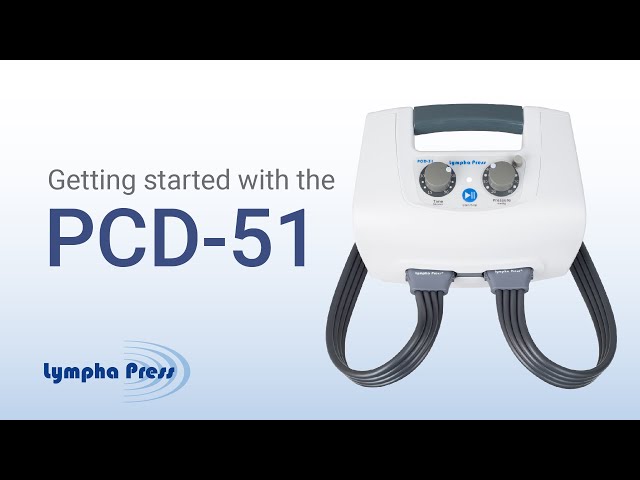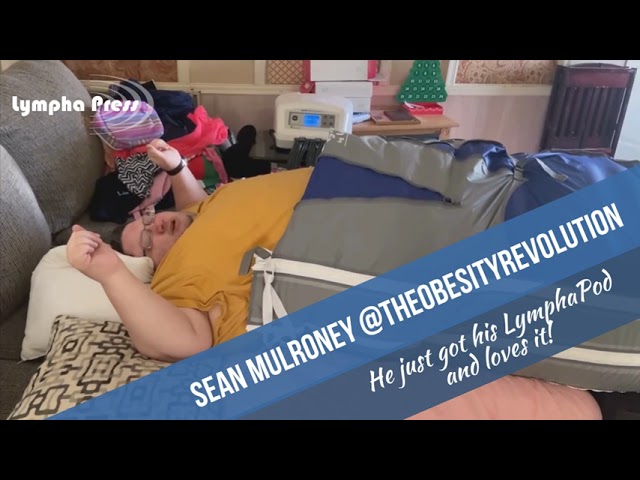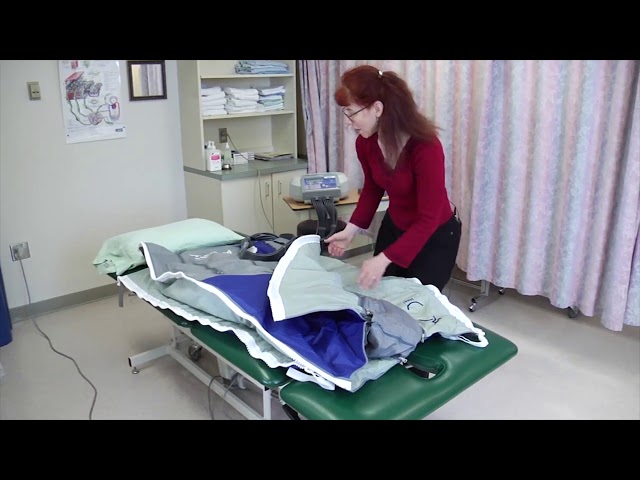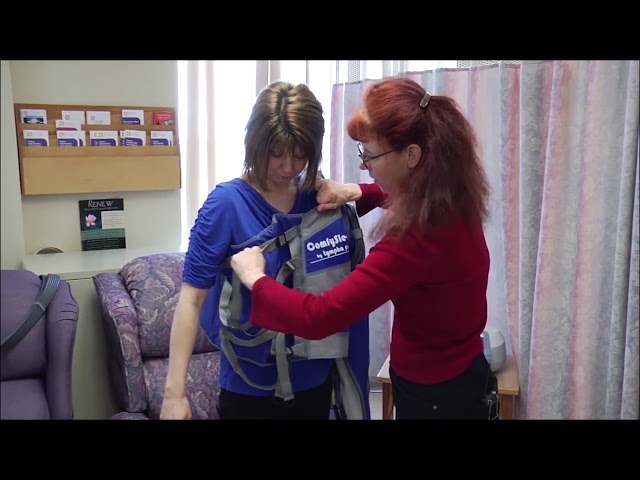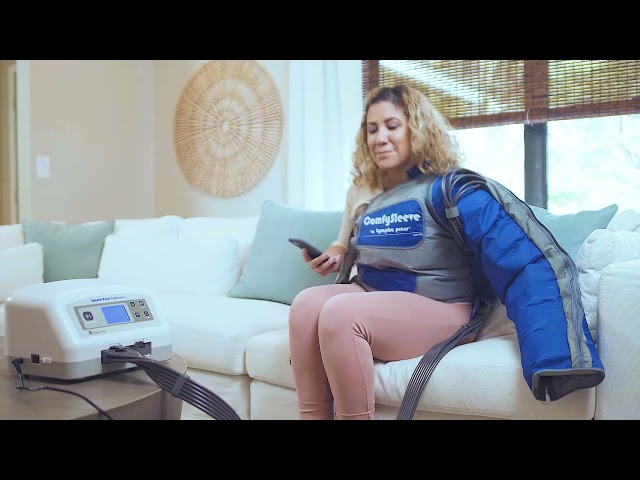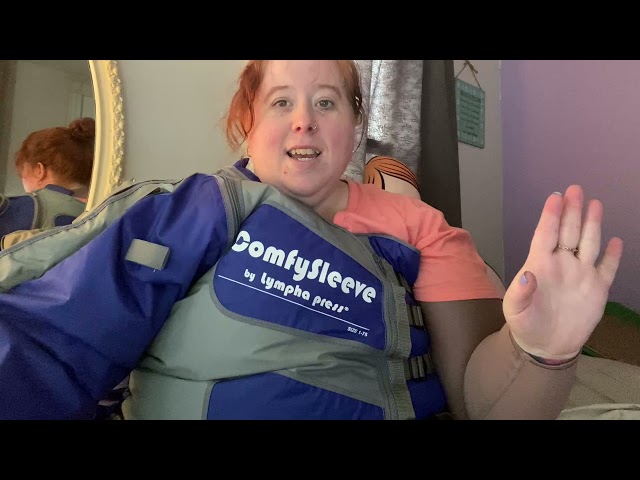 Built for real life. Yours.
See how Lympha Press at-home therapy systems help patients manage their condition.
In one month of using the Lympha Press, the veins in both of my legs improved. I have better circulation and am almost back to normal. My vascular surgeon is very pleased with the outcome.
I haven't been able to garden for years and since I have the pump, my legs feel so good. My physical therapist and I have been amazed at the results.
I would strongly recommend this to others that experience problems of lymphedema and swelling of legs. It is like a relief as well as a dream come true.
A life saver! The Lympha Press is doing what it was made for. I can see my ankles now.
Thank you!! This product has improved my quality of life. My leg wounds have healed and I am having no pain, and I can get my shoes on again. The weight reduction in my legs has greatly improved my balance and gait! I have experienced fewer falls and can walk across the room without spilling my coffee. Bless you and your whole team!
No other treatment comes close to eliminating swelling. My ability to walk and climb stairs has been restored to a pain-free effort. My legs look normal again!
It really pulls the fluid out of my legs and now I don't have to take my water pills.