Treats the entire arm and shoulder
Treats the entire arm and shoulder
Upper body therapy that's
easy to live with.
This garment simplifies treatment for postmastectomy lymphedema, providing effective therapy for both the arm and breast.
Easy to fasten. Easy to clean.
Lympha Press® 12 Chamber Arm Sleeve treats the entire arm and shoulder.
12 overlapping chambers make treatment comfortable and easy.
Inflate to fit technology molds the garment to the limb as it fills with air.
Use on right or left side
Treats entire arm, from hand to shoulder
Our patented overlapping chambers facilitate smooth and effective therapy
Built to last with a
heavy-duty zipper
Durable wipe-and-go surface makes for easy cleaning
Simplifying treatment for postmastectomy lymphedema.
80-90% of women who will develop lymphedema do so within three years of breast cancer treatment.*

*Source: breastcancer.org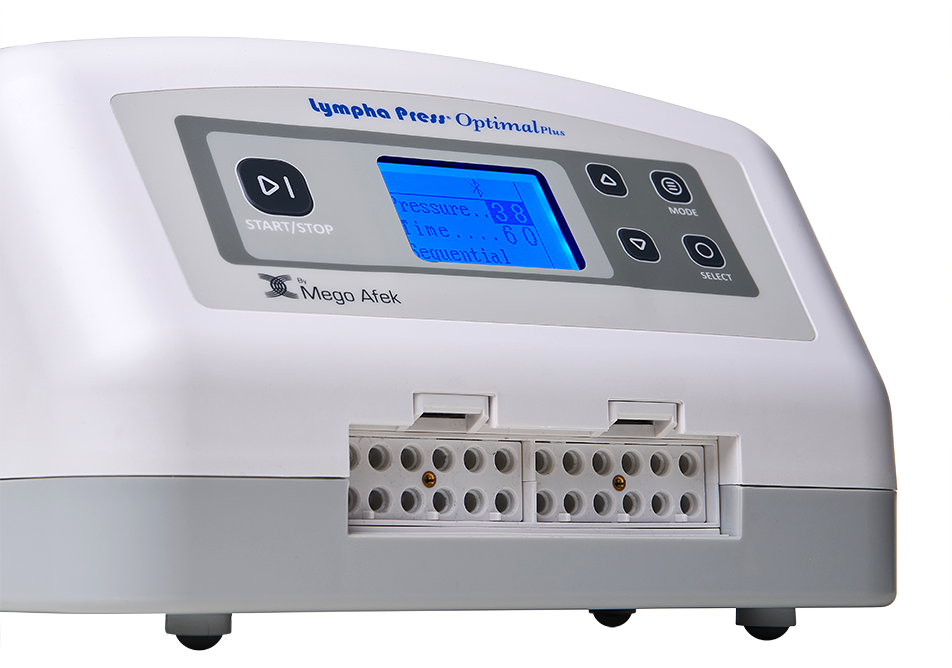 Use with the Optimal Plus.
The Optimal Plus™ provides proven therapy tailored to your condition.
Effective management of chronic lymphedema and lipedema can be as varied as those that live with it. Our clinically proven, easy-to-use therapy is built for changes in condition and changes in life. This flexibility in therapy results in a higher rate of use.
Built for real life. Yours.
See how Lympha Press at-home therapy systems help patients manage their condition.
My arm has greatly improved since using the pump. It is almost back to a normal size!
My arms now have gone from a size 18 to 14. I only wish I had this earlier. It would have saved me a lot of suffering.
I was diagnosed with breast cancer in November 2013. During the radiation treatments is when I first had problems with swelling and redness in my left arm. Over the years I tried to maintain by wearing compression sleeves and a custom night garment. In November 2020 I had lymph node surgery to transfer lymph nodes from my leg to my underarm. I haven't had success with that yet, but hoping with continued physical therapy and the pump it will be successful. I have noticed a huge change and decrease in the size of my arm and am very happy with results so far.
Thank God for Lympha Press. It feels so good and it relieves the swelling.
What an AMAZING product! My arm feels lighter and less swollen! Greatly appreciated.
Works great! I can now wear my rings and the arm is not feeling solid. Lympha Press was wonderful in helping me get the machine.